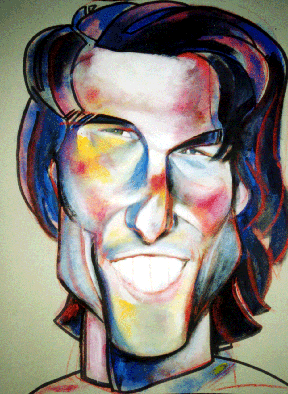 My last post was spun after watching this.

I know you want my thoughts on the interview... and, as always, I am here to serve.


Tom cannot seem to form complete sentences anymore.
"I still feel I will talk about what I want to talk about and I won't talk about what I don't want to talk about". Thanks, Tom... we did not know that.
Matt was being "glib"
There was a good message and a good bit of truth lost by having the conductor of the crazy train being the messenger
You all owe me a dollar for every time Tom says, "I'm just living my life, Matt." Just use PayPal.
Is it just me or does Katie have the "I have heads in my freezer, wanna see 'em" vibe going on during the cut shots of her watching the interview?
The only thing I despise more than Scientology is someone who dismisses a person's thoughts based on their faith. That means you, Lauer.
Psychiatry has chosen pill popping while dismissing whole-body therapy. If you've not read this, buy it and read it ASAP.
Tom is right on the "masks vs. addresses the root problem" issue
"I've never cared what other people think." We believe you on that one, Tommy-boy.
The current state of Psychiatric practice is no bueno.
There are ways to address mental distress without drugs. Tom:1 Lauer:0
We can blame the doctors, we can blame the drug companies... we should blame our quick-fix no-pain new mentality.
"If the drugs worked for Brooke Shields, why is that not OK?" Matt, did they "work" for her or did the get her high enough so she was sufficiently distracted from her mental distress?
Tom is a fool for thinking anyone in network news has any desire to know what they are talking about
If I see Lauer or Couric ambush another person during an interview... where is an angry mob with torches and pitchforks when you need them?