He was a stoner. A real first-thing-in-the-morning and last-thing-before-bed type stoner. We shared an apartment in college.

I came home one night after a long grind of bartending and the smell of it wafted from his room... it filled the apartment. Somewhat annoyed, I grabbed a beer from the fridge and went into my room to do some reading.

I heard him get up around 4am (yep, I was still a-readin'). Looking at my empty beer bottle, I knew a refill was in order. As I walked past the dinette set, I saw Stoner sitting there with his head buried in his hands, elbows planted on the table. I threw him a quick "hey" and continued my quest for the prize in the fridge.

After grabbing a bottle and getting it open, I leaned on the counter, looked at him and took a swig. That is when I noticed his pants around his ankles.

"Stoner"

"Stoner?"

"HEY STONER!"

"What?", he mumbled.

"What the hell are you doing?"

As if it weighed 100 pounds, he lifted his head from his hands. Giving me a look (like
I was the asshole) he frankly responded, "Taking a shit". His tone made it clear I was the dumbass in the room.

"Um, dude, you are in the kitchen"

"wha?"

"You are IN the KITCHEN!"

He sat up and slapped his hands on the table. He looked around baffled, like God had just picked him up by his shirt neck and dropped him there at just that moment.

"Huh... the kitchen." He stood up and lifted his pants. Not bothering to zip or snap them shut, he shuffled to the bathroom. A quick inspection of our unadvertised second bathroom revealed I broke his spell just in time.

I've heard the argument that nobody's ever died smoking pot. I've heard it is a harmless drug when compared to alcohol and speed disguised as medication. That may well be the case. The best anti-weed ad ever was the one showing the guy in his room with his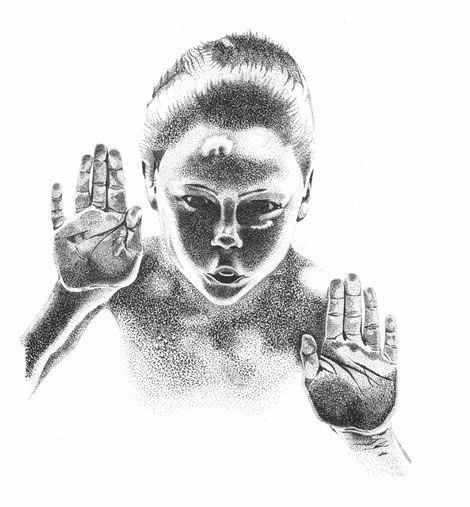 buddy. He was toking and tells his friend, "Man, they kept tellin' us that smoking grass would ruin our lives. Hell, I'm almost 40 and my life hasn't changed a bit". You then hear his mother yell from downstairs that she can smell something burning. Yep... he still lived at home. '

Weed may not make you beat your wife or make you see spiders crawling all over your skin. It does do is make you content and complacent. I love the uber-conspiracy theory that the government allowed pot to spread through the populous because a complacent populace just does not give a damn. Weed may not kill you... but it will smoke out any desire and drive you may have.

Of course, without it, half of my CD collection would of never been made; many of my favorite books would of never been written. If you play guitar or write... Smoke it UP!